Staff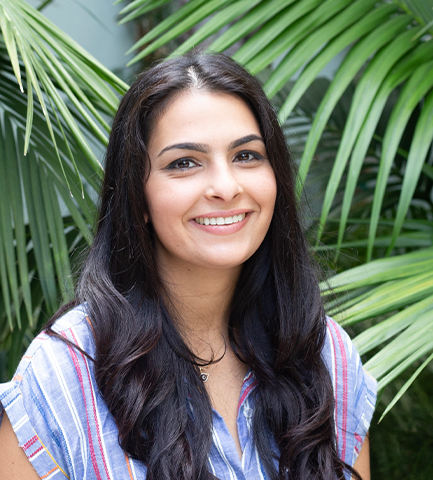 Charlotte Golbari Rayhan, MS
Staff Nutritionist
Charlotte Golbari Rayhan, MS is a nutritionist with over a decade of experience helping her community cultivate peace with food and body. In addition to having a Master's degree in nutrition and dietetics, she has an  passion in helping others improve their lives through proper nutrition.
Some of her specialties include weight management, body dysmorphia, eating disorders, emotional eating, pediatric nutrition, geriatric nutrition, and nutrition during pregnancy. Charlotte has helped hundreds of men, women, and children improve their physical and mental health by helping set realistic goals that will lead to positive lifestyle changes. 
Charlotte has a patient and understanding approach with her patients which she uses to help cultivate a healthy relationship with food, body, and self. Her goal-oriented advice helps identify insight to make positive and sustainable change to support both physical and emotional well-being.